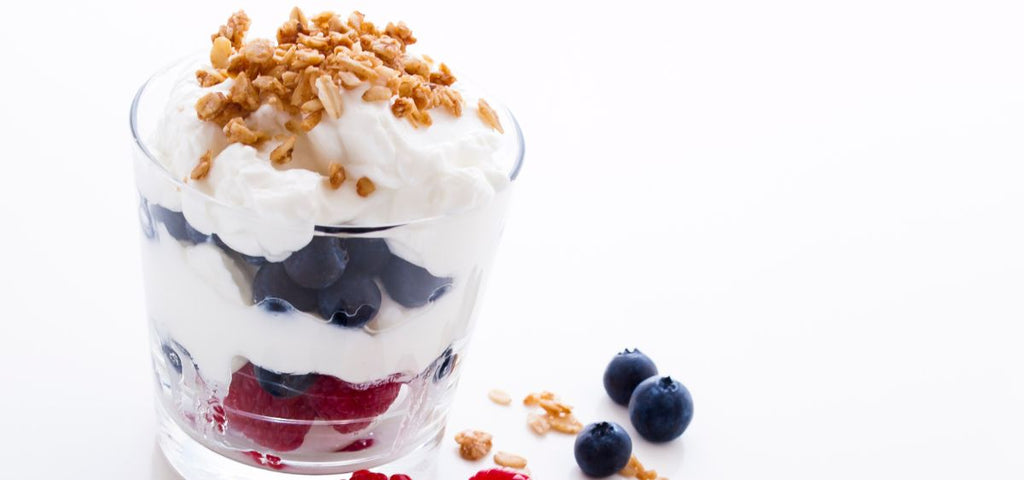 Vanilla and Hemp Chia Parfait
A versatile chia pudding or parfait recipe that can be easily made vegan! Our tip : Change up your toppings based on the season and you will never have a boring breakfast again!
In a bowl mix the hemp protein, milk, cinnamon, chia, 1/2 the maple and vanilla. Stir until smooth then place the bowl in the fridge and stir every so often until the chia is ready. Leave overnight if desired.
Meanwhile, squeeze the lemon into a saucepan and add the berries along with the remaining maple syrup. soft and leave to cool. Spoon the chia 1/3 of the way into a glass or jar Top with the remaining berries, seeds and coconut.
Recipe contributed by
hemp foods, australia