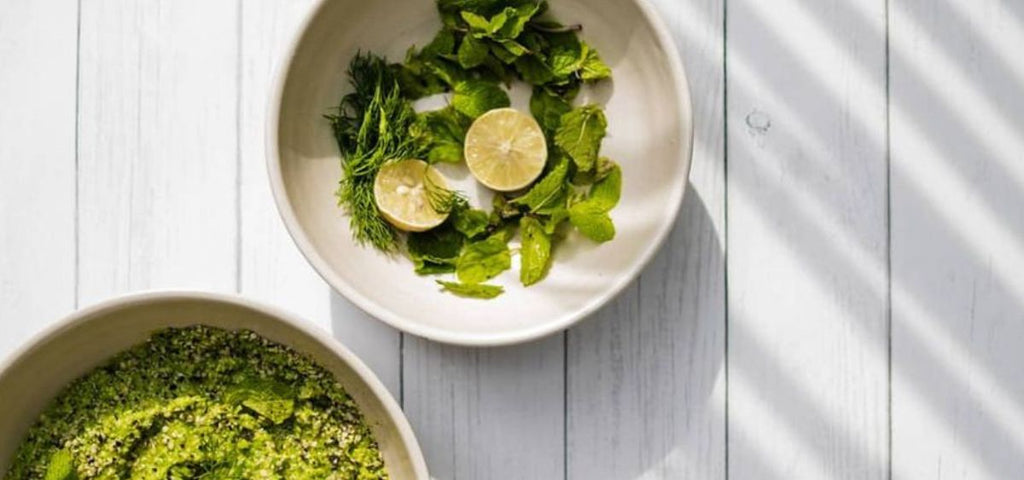 Hemp Pea Smash
A perfect balance between taste and nutrition, this quick recipe is vibrant and works perfectly as a dip and snack
Pour boiling water over the peas, leave for 2-3 minutes and drain. The peas should be just cooked and still a bright, vibrant green colour.
Put all the ingredients in a mixer and pulse until you have a rough, bright green paste, flecked with the herbs and pepper.
This will keep in the fridge for up to a week. Drizzle with hemp hearts while serving for that extra nutrient quotient of plant based protein.